Here is my
March Preschool Newsletter
. Our theme this month is
"The People in Our Neighborhood"
and we are learning all about Community Helpers.
What a fun month we have had already! We still have a guest Police Officer coming in to visit us, a guest Musician coming in to visit us, and a Field Trip to our local Fire Station. Plus, we are making our annual "Leprechaun Traps" this Thursday for St. Patrick's Day. Boy are they so much fun. They seem to get bigger, better, and more creative each year.
Besides all of these extra "fun" learning opportunities, we are also focusing on replicating, duplicating, and extending simple patterns in
math
.
Our
literacy
focus this month is comprehension; responding to simple questions about material read.
The rest of our curriculum focus for the month is:
Colors
- Yellow, Orange
Letters-
"Dd", "Zz", "Qq", and "Vv"
Numbers-
5, 15
Shape
- star
Vocabulary
- cooperation, neighborhood, job, brave
Sign Language
- smile
Character Education
- cooperation
I can't wait to share some of the really fun thing we have been doing in preschool during this unit. There will definitely be more free downloads and craft tutorials to go along with our "The People in Our Neighborhood" preschool unit.
CLICK HERE
for your FREE download. You should be able to just click where it says File in the top left corner, and then click download original or print PDF. Please see my terms of use tab when it comes to sharing this file.
CLICK HERE
to go to my post that explains what I include in my newsletters. Click on the link on my side bar that says,
"Preschool Monthly Newsletters
" for more great themes like: Farms and Bugs & Creepy Crawlies.
Don't forget to
CLICK HERE
to be taken to my
"

All Things Wonderful Link-UP

"
to share what your are doing over at your blog or website.
Not a follower of My Shae Noel? Don't miss out on all of the wonderful things shared. Plus, it would make my day. :0) Happy Learning!
I am linking to this post this week to:
Teach Preschool (on Facebook)
Creative Share Wednesday at Trendy Treehouse
Take it From Me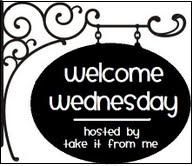 Sister's Stuff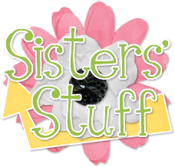 Preschool Corner: Homeschool Creations